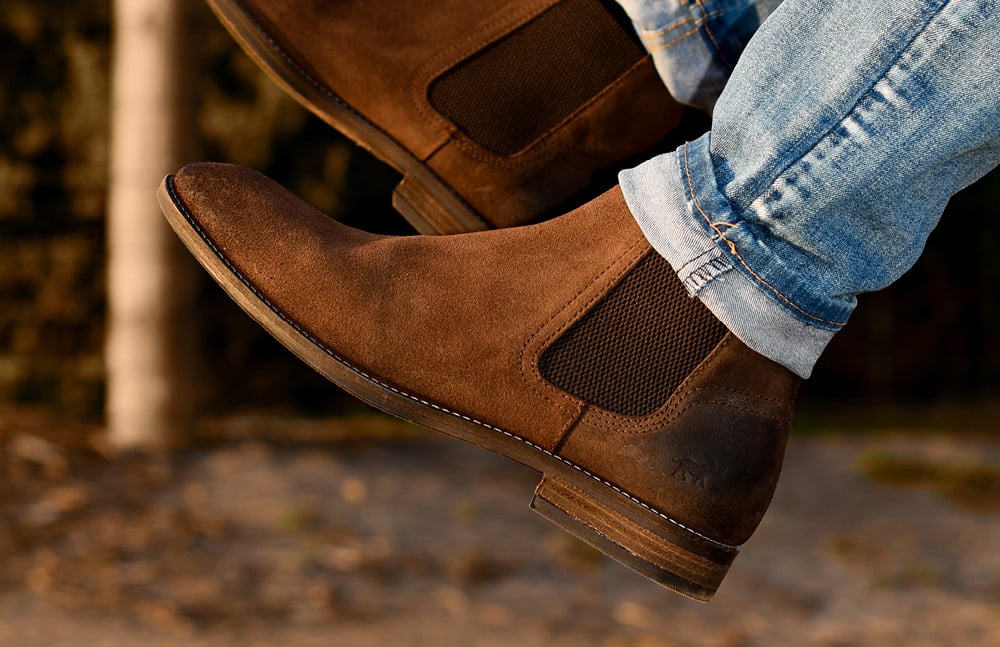 If you would like to return or exchange an item purchased online, please click HERE to go visit our Australia Post Returns Portal. 
*Please see instructions for Australia Post Returns Portal at the bottom of the page. 

Online Returns Within Australia:

Online purchases can be returned via our web-return process or to one of our Wild Rhino retail stores based on the following conditions:


Date of return must be within 14 days from the day of receiving the goods
The shoes must be unworn and in original condition
The packaging must be undamaged and in original condition
Receipt must be provided with the returned shoes
Shoes may be returned to one of our stores, however, refunds will be processed by Head Office during business hours, Monday to Friday.
Any items purchased in-store, will need to be returned in-store & cannot be returned or exchanged via post to our warehouse. 
Unfortunately, Wild Rhino can't cover the postage & handling costs of any exchanges or returns. In the case of an exchange, once the goods have been received by our Warehouse, Wild Rhino will get your new items to you free of charge! If you wish to avoid the postage fees all together, then drop into your nearest Wild Rhino store and our team will gladly help you out.

Please ensure when returning any goods to us, the reason for return is clearly stated. Remember to keep a copy for yourself too! We highly recommend that any returns are sent via registered post with a tracking number to avoid any mishaps. Wild Rhino does not take any responsibility for goods lost, stolen or damaged in transit.

Please also allow 10 working days from the receipt of your return for this to be processed. We will let you know as soon as we have received the goods and when exactly the refund has been processed.

Unfortunately, if the merchandise is not received by us within the 14 day return period, or if goods are not in their original condition/packaging we are unable to process returns of any kind. In this case, Wild Rhino will return the parcel to the sender.
Please note that we don't accept returns or refunds on purchases made with Afterpay. You can only do exchanges of your purchase with items of equal or higher value by paying the difference. Exchange policy on Afterpay purchases follow the conditions as above.
Wild Rhino is not able to accept returns for items purchased at Wild Rhino wholesale locations such as (and not limited to) Myer & David Jones or other footwear retailers. 
- If the item was not purchased at www.wildrhinoshoes.com.au or in a Wild Rhino retail store, we are not able to accept returns or exchanges.
- If the item was not purchased on www.wildrhinoshoes.com.au or at Wild Rhino retail store, the returns policy of the vendor will apply. 
Outside Australia: All conditions as above except that returns policy is valid for 30 day period.
Once my item has been returned? What's next?
Please allow time for your return to reach our warehouse. This time may vary depending on your location. If approved, refunds are carried out within 2-3 working days of receiving the return and you will be notified via email. Depending on your bank, your refund may take 5-10 working days to process.
Faulty Items: 
In the unlikely event that you believe your shoes are faulty – do not worry!
We will do everything we can to sort it out for you immediately. You can either post the shoes back to us, pop into your nearest Wild Rhino retail store or send us an email to enquiries@wildrhinoshoes.com.au.
For all faulty claims you must provide a Wild Rhino receipt or online invoice as proof of purchase. We cannot guarantee that your claim for faulty goods will be accepted as our Head Office will assess the shoes on a case by case basis.
If your claim is warranted, your shoes will be repaired, replaced or refunded. If we believe the shoes are not faulty and there is damage is due to wear and tear, the shoes will be returned at your expense.
*Instructions for Australia Post Returns Portal: 

Returning your item is easy! Please follow the simple steps below:
1. Ensure that you meet the required return conditions mentioned above
2. Please put a note inside the box stating name, reason for return, order number, contact details and the desired outcome
3. Click on the link HERE to start your return
4. Follow the prompts, enter the information as needed and make your payment. (Flat rate of $9.15 AUD
5. Head to your nearest Australia Post office with the email* containing the label and the items you wish to return
6. The Australia Post staff will scan the label off your smart phone or device.
*If you do not have a smart phone or device please print the label & bring in-store
7. Attached the label to your package, ensuring any other labels or barcodes are covered
8. Leave your parcel at your local Australia Post Office
9. Enjoy the rest of your day :)  
Once your package is received by us we will be able to action your desired outcome.